Scholarships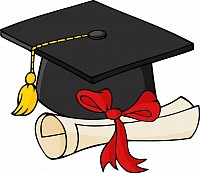 CONGRATULATIONS
The 2020 scholarship in the amount of $1500.00 was awarded to Yaritza Saucedo.


The scholarship award from the family of Barbara Weinheimer amounted to $1300.00, and was awarded to Amanda Arnold. 


The Villages Nurses Club sponsors a yearly Scholarship for professional Nursing students. Ideal candidates are near their last year of nursing studies and are Residents of Lake, Marion or Sumter County attending a professional Nursing program in Florida.  The Scholarship amount is determined yearly by available monies in the Treasury of  The Villages Nurses Club.  The Scholarship can be applied for at any time but is typically awarded at the Club's May Luncheon.  
Applications can be obtained by contacting the Scholarship Committee Chairperson at janisward2@gmail.com.   
                 www.thevillagesnursesclub.com